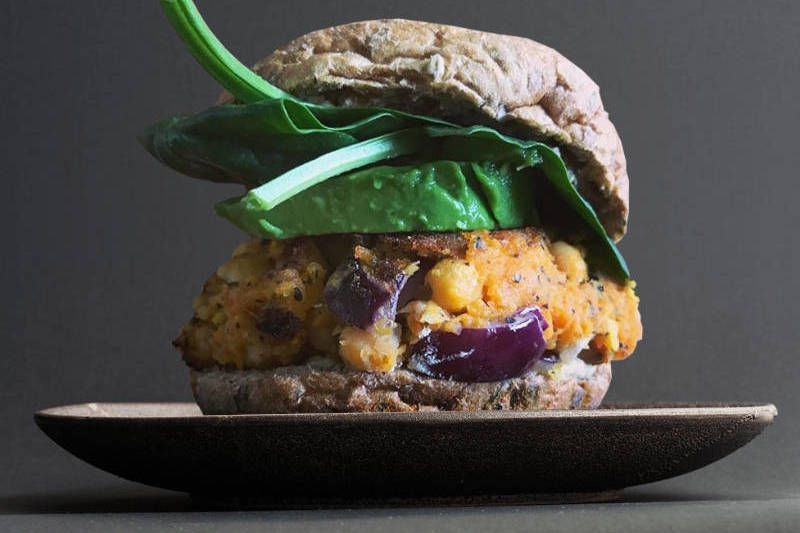 A hearty, satisfying meal when you want something comforting and filling. These tasty sweet potato and chickpea patties are also great to have as left overs in a salad the next day. The nutritious patties are easy to make and require minimal preparation.
This recipe makes 3-4 patties.
Ingredients:
1 tin drained chickpeas
1 sweet potato, peeled, chopped into chunks and well boiled
1/2 chopped red onion
1 tsp oregano
1 tsp cumin
1/2 tsp garlic granules
Pinch of salt and pepper
Small handful of flour
1-2 tbsp olive oil
To serve:
Wholemeal buns
Slices of avocado
Spoonful of hummus
Fresh spinach
Method:
Boil the sweet potato for around 15min (until soft inside — check with a fork) and drain, add to a mixing bowl and also add the drained chickpeas.
Use a potato masher and mash together.
Use a wooden spoon to mix in the onion and herbs.
Use your hands to separate the mixture into patties and lightly cover them in flour on both sides.
Heat up a small frying pan with olive oil and place the patties on each side until golden brown.
Serve in a wholemeal bun and top with hummus, avocado and spinach.
Enjoy!