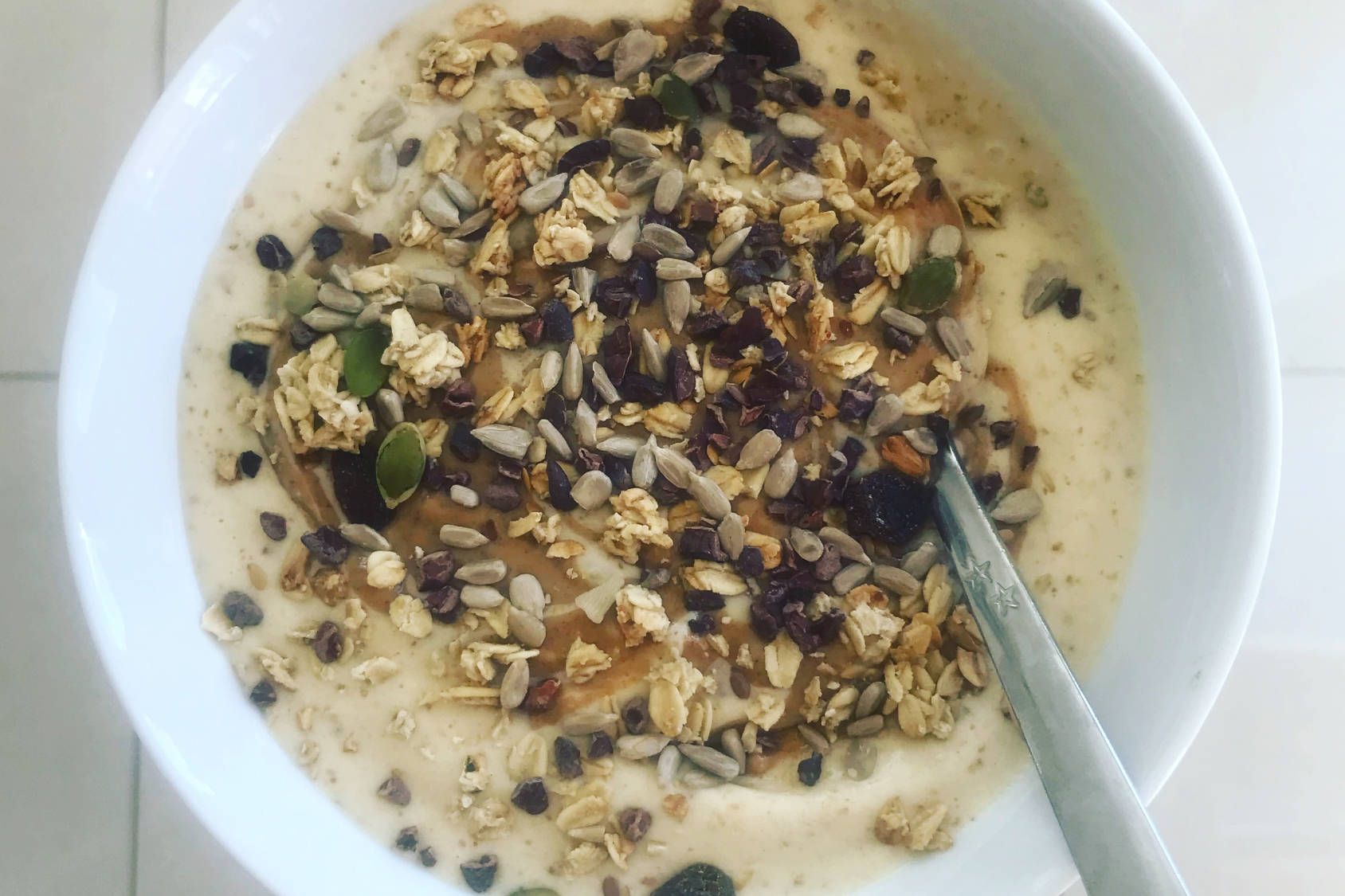 This nutritious snack is delicious, especially on a lovely sunny morning, and will keep you filled up until lunchtime. Don't like banana or mango? You can swap these with any other type of frozen fruit — adapt the toppings to your preference.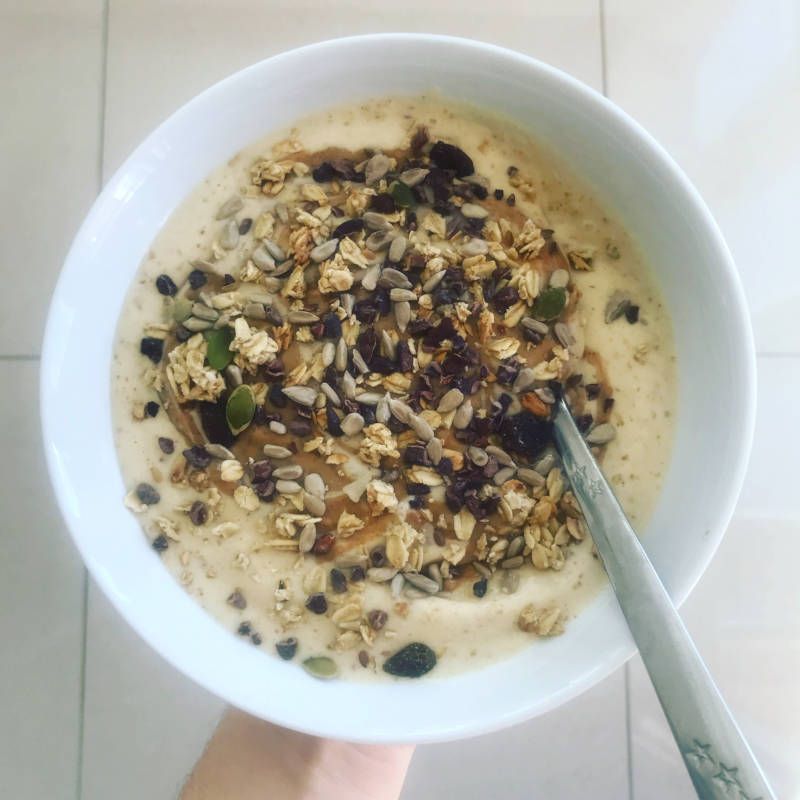 This recipe serves 1
Ingredients:
1 frozen banana (freeze in small chunks the night before)
80g frozen mango chunks (roughly one handful)
2 medjool dates with the pips removed
1 tbsp tahini
1 tbsp coconut soya yoghurt
200ml plant-based milk
Toppings (optional):
1 tbsp peanut butter, a handful of granola, a sprinkle of seeds and cacao nibs.
Method:
Simply, place all the ingredients into a blender and pulse for 1-2 minutes.
If you are adding toppings, pour the smoothie into a bowl, top with peanut butter and then sprinkle the granola, seeds and cacao nibs on top.
Enjoy!