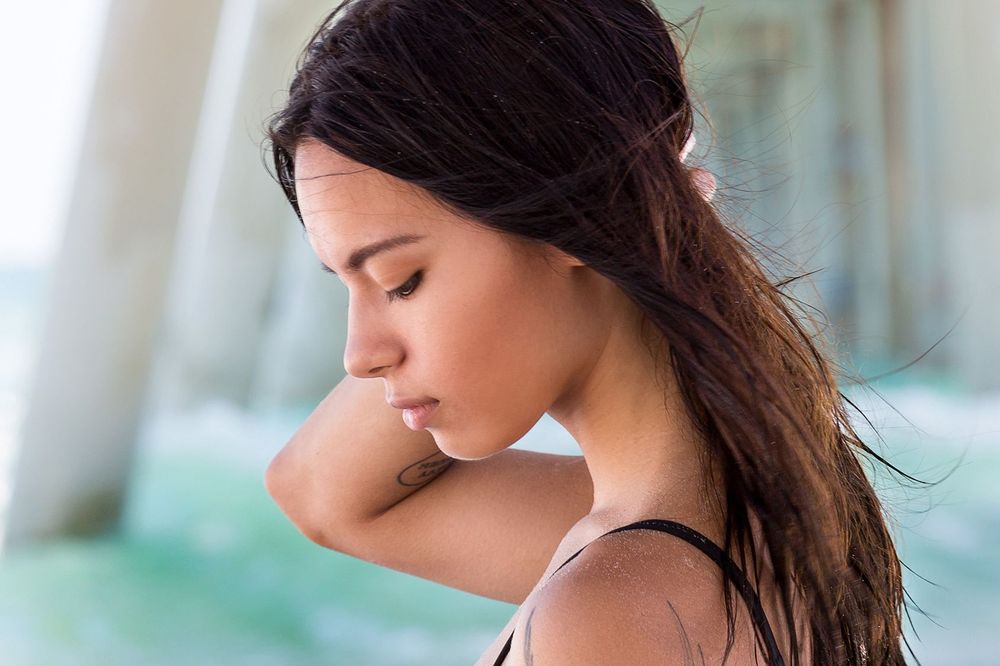 The natural, alternative beauty market is growing fast – great news for ethical buyers who for too long have felt like they needed to compromise on the effectiveness of their cosmetics, in order to go cruelty free.
Unfortunately, many people are still unaware of the brilliant companies who successfully create great quality products that are ethically and sustainably produced, and that aren't extortionately expensive.
So, here's a selection of some of my favourite vegan and cruelty free beauty products – sure to impress vegans and mainstream beauty lovers alike.
1. Eden – Organic Perfumes

Price: £18 (30ml)
Website: www.edenperfumes.co.uk
A family business based in Brighton, the ethical code of Eden Perfumes is simple: their gorgeous scents are developed in a way that's kind to the environment, animals and their customers – by being both organic and reasonably priced (a tragically rare combination!)
The sheer variety of scents available, from floral, to fruity, to oriental tones, means that anyone can find a perfume that suits their personality, and sense of style. What's more, Eden's perfumes are vegan, environmentally friendly and many are duplicates of some of the most popular perfumes on the market, so you really can have the best while being cruelty free!
2. Tropic – Skin Revive – Nourishing Cream Concentrate

Price: £22 (50ml)
Website: www.tropicskincare.com/skincare/skin-revive-50ml.html
Tropic Skincare was founded by 2010 'Apprentice' candidate Susan Ma, and since then (with the backing of Lord Alan Sugar) she has created a very successful, naturally inspired, cruelty free cosmetics brand.
This particular product was a winner at the 2013 Natural Health Magazine Beauty Awards, and unsurprisingly, as this is a wonderful moisturiser that feels light, yet is packed with naturally derived nutritious ingredients that leave the skin feeling radiant. What's even better, the natural simplicity of Tropic's products means that they are a great option for those with sensitive skin.
3. Nails Inc – Vegan Nail Polish

Price: from £8
Website: www.nailsinc.com
Nails Inc sell a broad range of nail lacquers that are also free from harmful phthalates, DBP, toluene, formaldehyde, formaldehyde resin and camphor. There are also many glossy, and long lasting colours to choose from, which are actually oxygen and water permeable, meaning they are kinder on your nails than conventional polishes.
4. Superdrug B. – Lipgloss

Price: £4.99
Website: www.superdrug.com/brandshop/b/lips
It's really exciting to see highstreet brands embracing the vegan message, and Superdrug's vegan beauty line B. really exemplifies this – especially as their products are so reasonably priced!
The lip-glosses are not sticky like many similar products on the market, and come in lots of super flattering shades to suit all tastes.
5. Lani – Tropical Hair Treatment

Price: £14.99 (100ml)
Website: www.lovelani.com/product/lani-tropical-hair-treatment-100ml/
Lani is a completely vegan company inspired by the exotic, and the delicious coconut scent of this product will certainly make you feel like you've been whisked away to the tropics.
It is also really versatile, as it can be applied as an overnight treatment, a de-frizzing serum, and it also protects against environmental damage caused by the wind, sea and sun. This treatment restores the moisture and shine to your hair, even if you've been neglecting it for much too long!