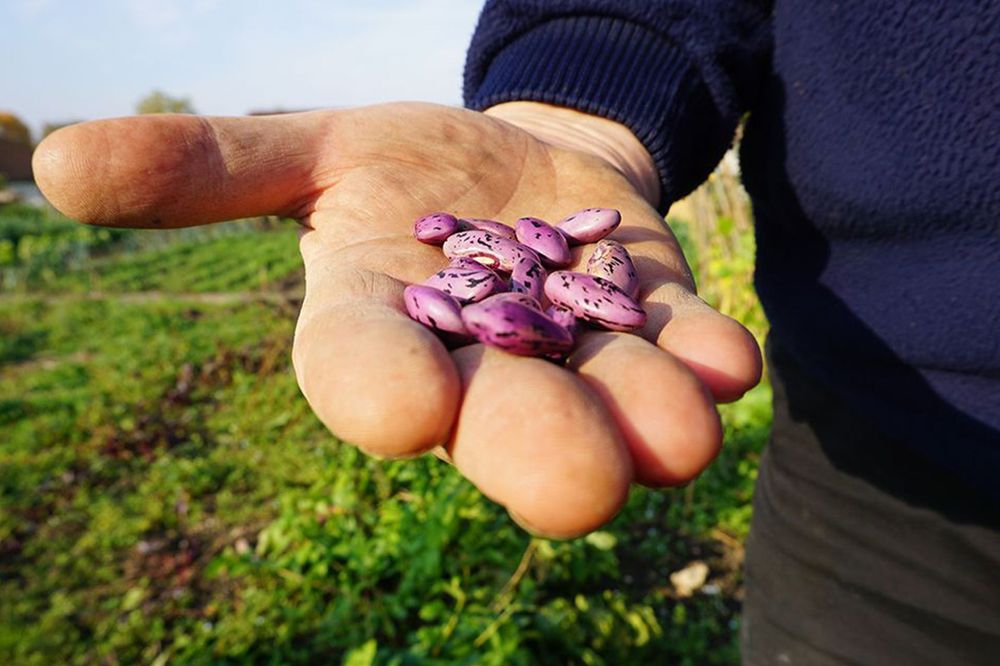 Many would agree, supermarkets are convenient, but it's nice to know where your food comes from and incredibly satisfying to know you grew it yourself. We asked John Bogumsky, a Leicester born allotment owner, for his top tips on how to get started growing your own vegetables.
I remember visiting my granddads allotment as a boy. To me and my sister it was a magical kingdom. It was full of home-made greenhouses and sheds made of old pallets and disused buildings.
I still recall the smell of the tomatoes as they were picked and even today that smell takes me right back.
My father saw how we loved the allotment and so he gave me and my sister each a section of his garden. We were given the tools and full responsibility of the land.
I loved it! I was fascinated by all things growing. I was so proud the first time I ate something that I had grown.
5 Top Tips For Growing Your Own Veggies
1 – Find The Right Plot
Find an area of land in a convenient place that is free of dominating weeds such as bindweed and horsetail. Ask someone knowledgeable to look at the plot first before you make a decision. This brings me to the next point…
2 – Get Some Local Advice
Once you have a plot, you will most likely find your neighbours and local allotment society will help you to choose the right plants for your location. If they are growing something, so can you. They will also be able to advise on the best tools for the job.
3 – Read About Gardening
I recommend you subscribe to some magazines and read some books on gardening. These will help you to avoid some common problems that allotment owners face such as diseases and pests. Some of the most common are black fly and blight.
4 – Plant For The Season
It is important to plan, when to grow and when to carry out specific jobs on your plot, such as adding soil conditioners like manure and repairing the wooden shed. Also you should plan for the weather. If it looks to it is going to be a dry summer, be ready with extra water.
5 – Replicate A Seed's Natural Environment
Every plant needs to be grown in a certain way and germinated at a specific time. Some need warmth, whereas others benefit from a period of cold weather, such as garlic. I have found that parsnips taste more intense when they have been harvested after a good frost.