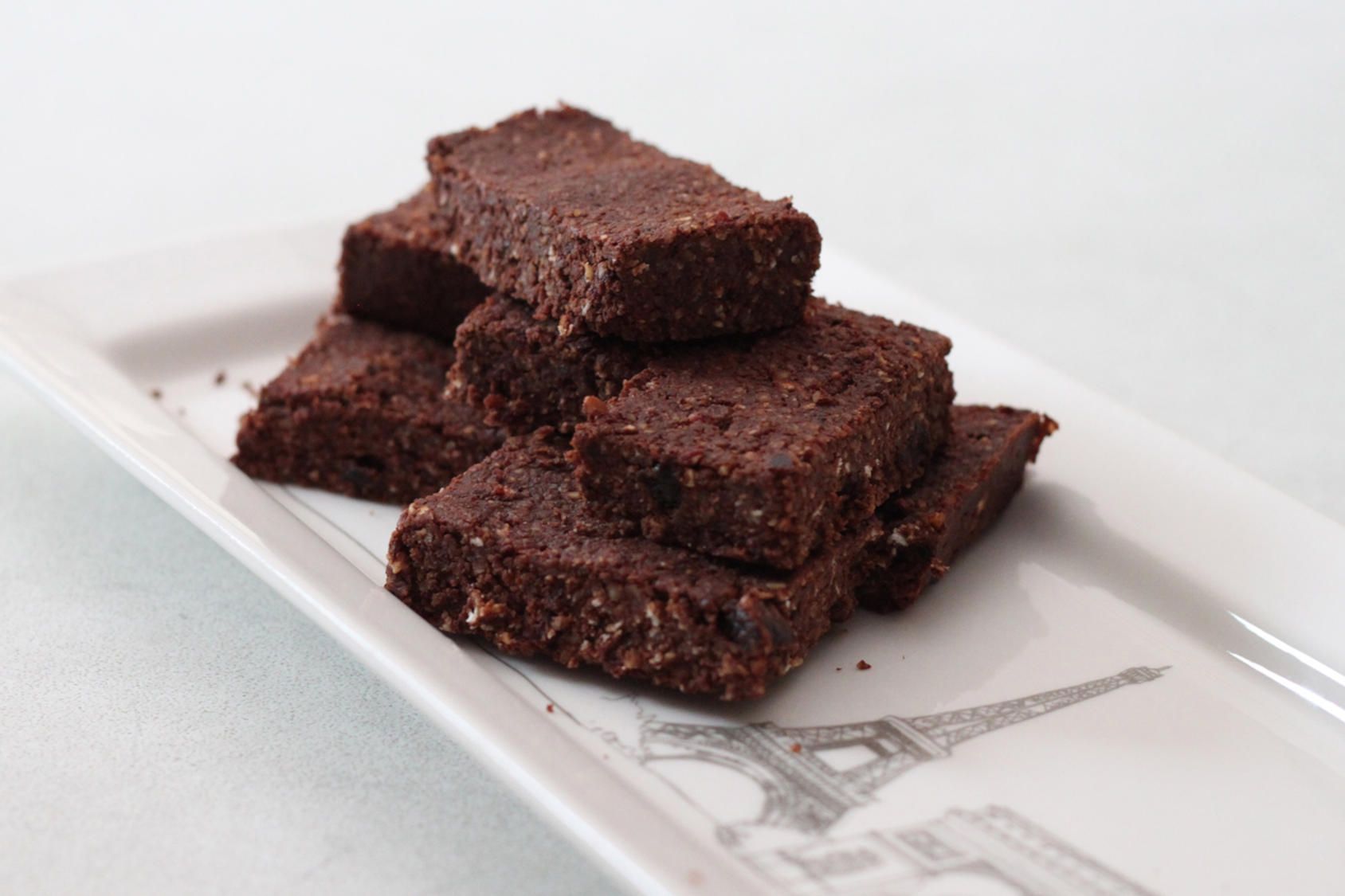 With the right kitchen tools on hand and a pantry bustling with the perfect base ingredients, veganism boasts an abundance of possibilities! This guide will help you get to grips with some of the fundamentals you'll need lurking around your kitchen and will begin to demonstrate how to make the most out of a plant based diet.
Invest in a Food Processor
Pesto, hummus, cheesecake, nut milks and more: a food processor will become your best friend or your most sought after companion! Whilst the authenticity of a good ol' pestle and mortar is a pleasant hand work out and a nice tool to work with, your beloved food processor will literally halve (and halve again) the amount of time that goes into preparation of said dish.
For the busy bodies out there, this gadget will speed up your food making. On the other hand, for the budding vegans that have an eagerness to try something a little more elaborate, a food processor is the perfect tool to create a raw dessert such as a creamy avocado cheesecake or some quick fix peanut butter and date energy balls!
Keep Base Ingredients To Hand
Whilst many vegan inspired dishes do ask for vegetables and nuts, a plant powered diet is so much more than that! The readily moving shift in society means that we can very easily and capably get hold of so many wonderful vegan delicacies!
Many supermarkets will now stock dairy/egg (and even soy) free mayonnaise or a variety of coconut based ice creams to choose from. However let's take a look at the must have base ingredients that will allow you to put together a hearty meal, dessert or snack!
Items to keep in your pantry:
Coconut milk
Porridge oats
Maple syrup/date syrup
Lemons (lots of them!)
Peanut butter
Canned tomatoes
Herbs
Coconut oil/ sunflower oil/ olive oil
Miso paste
Walnuts
Almonds
Chia seeds
Medjool dates
Brown basmati rice
Quinoa/pearl barley/couscous
Lentils
Plain flour/gram flour/chickpea flour
Unsweetened oat/almond/rice milk
Tofu
Sweet potatoes
New potatoes
Nutritional yeast flakes
Herbs and Spices (the importance of them)
Be sure to stock up on these beauties because they will ultimately make or break your dish! A vegan diet obviously doesn't rely on the braising of meat but learn how to utilize your herbs correctly and you will be wondering why you didn't give up meat sooner. It's well worth keeping paprika, cayenne, coriander, cumin, turmeric, cinnamon, nutmeg, basil, sage, mint, and rosemary close to hand.
You'll find you rely on a lot of these for making curries, roasting vegetables and seasoning breakfast bowls. If you're lucky enough to have a garden to grow your own then do just that. With regards to the green garden herbs – fresh is so much better than dried. Get clued up on your herb pairing!
Whilst personal taste differs between all of us, some herbs compliment another's particularly well or may be known to bring out a desired flavour in a dish. Example: Roast your potatoes with fresh rosemary. Or add fresh coriander to a coconut curry.
Activate Your Nuts!
This method can do wonders for your digestive tract. Many dishes call for nuts and, while nuts are an extremely good anti-inflammatory, they can also be heating for the body (according to Ayurvedic medicine) which isn't always classed as a good thing as they can disturb the digestive tract. Nuts can also be somewhat hard to digest in larger quantities.
By soaking your nuts for 6 hours minimum (especially almonds and cashews) you make this food source more tolerable for your body and you also unlock more of the beneficial nutrients hidden inside!
Also, certain grains such as quinoa, amaranth and oats can benefit from 8 hours' soaking prior to eating them. This neutralizes phytic acid which assists absorption of calcium, zinc, magnesium and the like, as well as enhancing the production of beneficial enzymes.
Buy in Season
Fruits and vegetables are most price competitive when they're in season and thriving off of a plant based diet means we consume a large portion of this food group! Buying in season will reward the taste of your dishes hugely. Buying in season is wallet friendly and you'll also be spoilt for choice in terms of where you source your fruits and vegetables.
Have you ever noticed that figs only surface in the supermarkets come June/July at earliest? It's because it's their prime time and even if we were able to track them down somewhere out of season, they probably wouldn't taste anywhere near as good!
If you have a greengrocer's local to you then have a browse because their prices tend to be more competitive and their produce has a quicker turnover. Quicker turnover = fresher produce! Also, check out ALDI. Whilst it's shockingly low prices may convince you that the produce isn't up to standard, think again!
Most of the fruits and veggies there are sublime quality and no less worthy than the slightly more up market Waitrose. It is possible to do a well-rounded food shop on £20 a week in a place like ALDI.