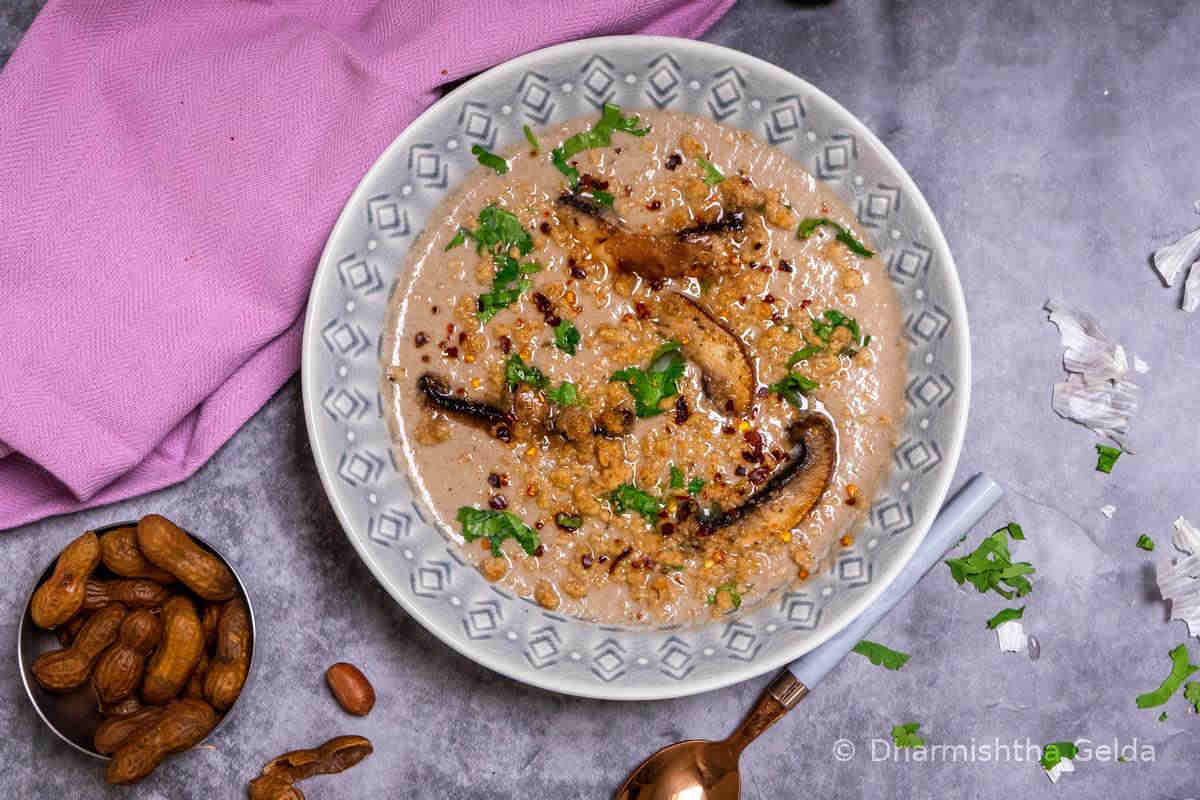 This lovely mushroom soup is guaranteed to impress your friends, vegan or not! In this recipe, we have used nuts to develop a thick creamy texture that makes this vegan mushroom soup so much more satisfying. Enjoy this vegan mushroom soup as a healthy lunch or dinner — it's so easy to make!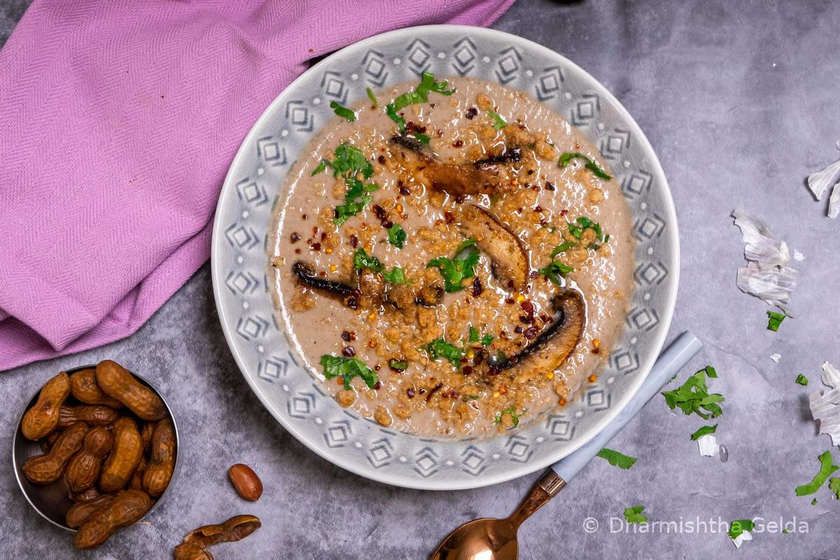 Ingredients:
1 pack of portobello mushrooms — sliced
½ cup boiled peanuts (can be substituted for pine nuts or cashews)
2 cups unsweetened oat milk (any plant milk can be used)
2 cups vegetable stock
1 shallot — finely diced
3 garlic cloves — chopped
salt to taste
½ tsp black pepper
juice of ½ lemon
½ tsp thyme
½ tsp oregano
½ tsp rosemary
1 tbsp olive oil
fresh coriander (for the garnish)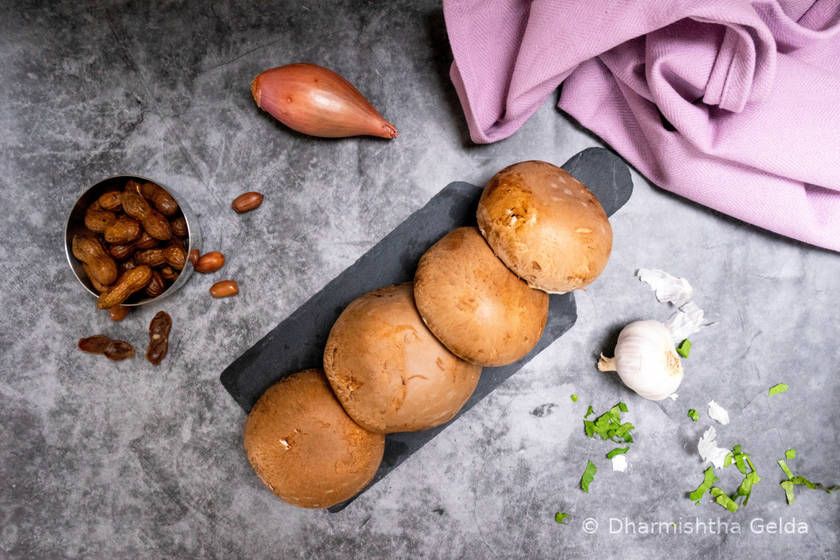 Directions:
In a large deep pot, heat olive oil.
Add the garlic and onion and sauté well. Later, add peanuts (or pine/cashew nuts), mushrooms, salt and pepper.
Sauté until the mushrooms begin to release water (now, remove a few mushrooms and place to the side for the garnish).
Add oat milk and stock and bring to a boil, then simmer for 10-15 minutes.
Once cooled, blend this mixture until smooth.
Now, transfer the soup to the pan again and add the herbs and lemon juice (if your taste buds are craving spices, add a pinch of paprika).
Garnish with mushrooms and coriander, and serve along with some crackers .
Enjoy your vegan mushroom soup!
If you have any vegan recipes to share and you fancy yourself a photographer, get in touch with us today .